Ladar Limited to Highlight its Sensor Suite Solution at Auto Ship Expo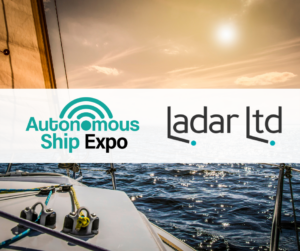 Ladar Limited will be attending this year's Autonomous Ship Expo in Amsterdam RAI, the Netherlands, from 21st to 23rd June.  
The team will be talking about the  LadarTM Sensor Suite, an innovative laser & computer-vision based detection sensor suite solution designed for smart and sustainable maritime activity, as well as exploring the exciting new developments in autonomous shipping, collision avoidance, object detection during the event.
The three-day exhibition and conference will provide a platform for exhibitors and visitors to explore the latest in autonomous navigation technology, autonomous operation solutions, sensor technology, automated onboard systems, and more.
About Ladar Limited
At Ladar Limited, we envision a complete transformation of the global maritime transport industry with swift adoption of break-through, automated ship collision avoidance and (semi-) submerged target detection technologies. We understand the industry's needs for increased ship safety and collision avoidance solutions and the demands of the upcoming unmanned and autonomous vessel technologies market.
For more information, visit: https://www.ladar.co.uk/